Trigger Point Therapy
Trigger point therapy has been practiced by remedial massage therapists for decades to relieve painful conditions such as neck, shoulder, lower back pain, headaches, repetitive stress injuries (RSI), carpal tunnel, sporting injuries, occupational injuries, reduced range of movement and muscle weakness. Instant benefits can be felt from general circulation to increased range of movement and flexibility in the expert ands of the therapist who can locate and deactivate them, thus increasing the flow of oxygen to the area giving instant relief. Trigger points are also known as muscle knots, they are hypersensitive spots found within the muscular tissue or fascia. Active trigger points restrict muscle function and produce a characteristic pain pattern, local and referred, they weaken the muscle and have an autonomic twitch response. Latent trigger points lie within the muscle, with no pain but have an acute predisposition to acute pain, restricting its function and weakening the muscles. Trigger points are activated when the muscles are left in a shortened position over a long period of time i.e. sleeping or sitting in an awkward position or when muscle is exposed to chilly winds or air conditioning, or when muscle is fatigued from over work, overusing or excessive trauma on the muscular system or overloading by lifting heavy objects. Any biomechanical imbalance, direct trauma, acquired or congenital disorder of the skeletal of muscular system will cause trigger points activity that is very deep and has a dull ache right to the bone, depriving the body of oxygen and circulation. Trigger points are deactivated using press-and-release methods.
Remedial Massage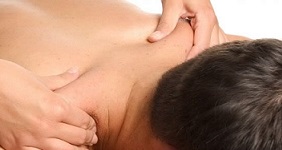 Remedial Massage is one of the most popular forms of massage therapy...
More..
Deep tissue massage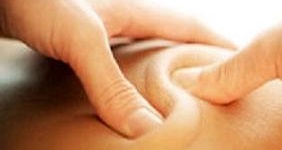 Deep Tissue massage, focuses on the deeper layers of muscle tissue...
More..
Trigger Point Therapy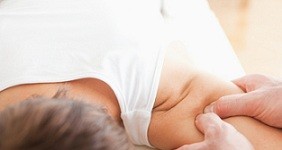 relieve painful conditions such as neck, shoulder, lower back pain...
More..
Sports Massage
boosts performance to aid athletes in training...
More..