What is Remedial Massage?
Remedial Massage is one of the most popular forms of massage therapy as it addresses the aches, pains and injuries many of us seem to fall prey to at some stage in our lives. Remedial massage is a varied therapy and combines a number of different techniques such as therapeutic, deep tissue, trigger point therapy, myofascial release, to work on damaged or sore muscles, soft tissue or joints. Remedial massage focuses on regaining normal muscle and soft tissue flexibility to assist recovery from or to help prevent injury. This form of massage works by increasing blood flow to the tissue, assisting with scar tissue breakdown and encouraging lymphatic drainage of swelling and waste products. The effect of this is normalised soft tissue flexibility and thus improved joint mobility. Soft tissue tension affects the normal position of the joints and associated nerve tissue. Therefore it is often involved in movement imbalances, postural dysfunctions and is almost always a contributing factor in musculoskeletal pain.
Remedial Massage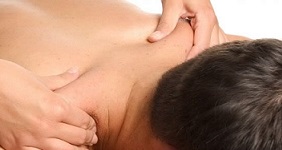 Remedial Massage is one of the most popular forms of massage therapy...
More..
Deep tissue massage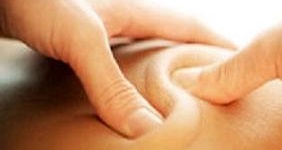 Deep Tissue massage, focuses on the deeper layers of muscle tissue...
More..
Trigger Point Therapy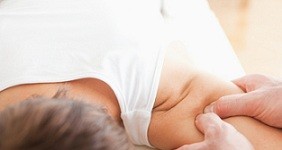 relieve painful conditions such as neck, shoulder, lower back pain...
More..
Sports Massage
boosts performance to aid athletes in training...
More..