Deep tissue massage
Deep Tissue massage, as its name suggests, focuses on the deeper layers of muscle tissue. A deep tissue massage is designed to reach the deep sections of thick muscles, specifically the individual muscle fibres. The treatment is generally deeper (stronger) and can at times create some discomfort. Patients typically describe this as " Good pain " and results often produce longer lasting relief of pain and discomfort. Deep tissue massage can be used to help break up and eliminate scar tissue which may have developed from previous injuries. A common problem is that stressed muscles can block nutrients and oxygen from getting to where they need to go and this will cause inflammation that allows toxins to build up in your muscle tissue. The inflammation and toxins contribute to pain and stress.
Toxin release with Deep Tissue Massage
Deep tissue massage breaks up and releases the toxins by loosening the muscles and promoting improved blood flow through the areas. With the toxins released, blood and oxygen can be encouraged to circulate through ones body. Being properly hydrated before you go to your massage appointment and drinking plenty of water after one of these massages is highly recommended.
Remedial Massage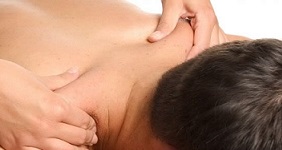 Remedial Massage is one of the most popular forms of massage therapy...
More..
Deep tissue massage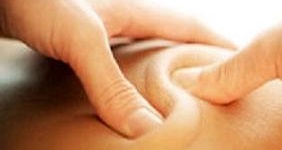 Deep Tissue massage, focuses on the deeper layers of muscle tissue...
More..
Trigger Point Therapy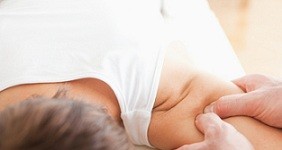 relieve painful conditions such as neck, shoulder, lower back pain...
More..
Sports Massage
boosts performance to aid athletes in training...
More..