About Us
Kim Scanlon graduated from AIM in 2008 with a Diploma of Remedial Massage, which includes Deep tissue, Trigger Point Therapy, Myofascial Release and Sports massage. Kim has completed a Certificate in Pregnancy massage and has completed short courses in Muscle Energy Techniques and Shiatsu Accupressure Points for Migraine suffers. Kim has also completed a Certificate 3 & 4 in Fitness and is qualified Personal Trainer.
Since graduating as a Remedial Massage Therapist and Personal Trainer in 2008, Kim has discovered that no two sessions are the same. Everyone has their own set of life experiences and a unique relationship to their body, which deeply affects their personal treatment needs. This understanding has enabled Kim to utilise her training to tailor each session to the needs of her patients. She draws on various massage techniques including deep tissue, trigger point therapy, myofascial release, stretching and mobilisation. I specialise in the treatment and relief of muscle pain, soreness and tightness as well as sporting, postural, occupational and stress related injuries and conditions. My regular clients have found that strong and deep tissue massage techniques are effective in reducing, stiffness and aches, helping with pain reduction, increasing mobility and range of movement. I treat back, shoulder and neck pain, headaches, sports injuries, overuse and work injuries, arthritis, muscles tension and pain.
Remedial Massage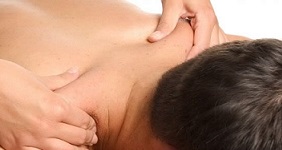 Remedial Massage is one of the most popular forms of massage therapy...
More..
Deep tissue massage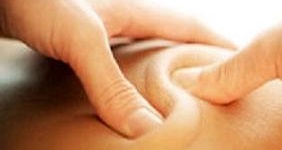 Deep Tissue massage, focuses on the deeper layers of muscle tissue...
More..
Trigger Point Therapy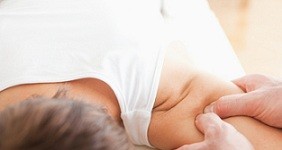 relieve painful conditions such as neck, shoulder, lower back pain...
More..
Sports Massage
boosts performance to aid athletes in training...
More..